IMPORTANT: Mix Concentrate 4 parts to one with Mineral Spirits
Outlast leaves a beautifully tinted, hydrophobically modified surface that resists the growth of mold and mildew without obscuring the grain of the wood. Outlast is the perfect blend of resins, waterproofing agents, UV inhibitors, and semi-transparent iron oxides in a base designed to stop the unsightly graying of wood even as it brings a halt to the warps, checks, and splits of unprotected wood swelling and shrinking under the influence of rain and sun exposure.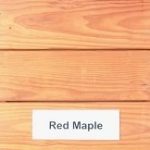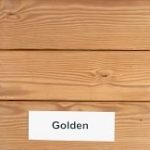 Customer Reviews
Outlast Wood Seal
Average rating:
1 reviews
Apr 20, 2018
Worth It
My back deck is in a shady area. The patio right near it is almost entirely covered in moss to give you an idea of what its like in the back yard. But I've had no problems with those ugly green streaks etc. on my deck.
Customer Service is Available from 9am to 4pm EST
Call To Order by Phone
Or to Inquire About a Product
How to Apply Deck Seal:
Never apply Outlast Deck Seal without dilution. DO NOT APPLY STRAIGHT CONCENTRATE Deck Seal (one part), should be diluted with four parts Mineral Spirits.
Prepare wood surface for application by cleaning thoroughly with an excellent wash or cleaner such as OXO, Restore, WOODWASH or Mill Glaze Away. Power wash off the residue using low pressure. Allow time for the wood to dry!
Dilute Deck Seal with four volumes of Mineral Spirits for every volume of Deck Seal used.
Mix thoroughly. It is important that Deck Seal be completely mixed with Mineral Spirits.
Although Deck Seal will not settle in its concentrated state. It may settle after dilution, therefore large tanks of diluted Deck Seal, should be fitted with an automatic means of agitation and smaller quantities should be stirred periodically during application.
Deck Seal can be sprayed, brushed or rolled as long as an even coat is applied for good absorption. If a second coat is desired for a deeper color and greater protection, it may be applied within three to six hours depending on the heat and humidity.
Expect average coverage for the first coat at between 150 to 250 square feet per gallon depending on the dryness and porosity of the wood. The second coat will be considerably less than the first coat application
Allow to dry overnight before walking on decks or using wood furniture.
Attention: Samples of diluted (4:1) Deck Seal have been provided to you for testing on your wood. It is very important that you test this semi-transparent product on your actual wood to allow the color of wood influence the color of the product provided. Each sample vial of Deck Seal will cover an area of 8 by 8 inches simulating first coat application.
Customer Service is Available from 9am to 4pm EST
Call To Order by Phone or Inquire About a Product