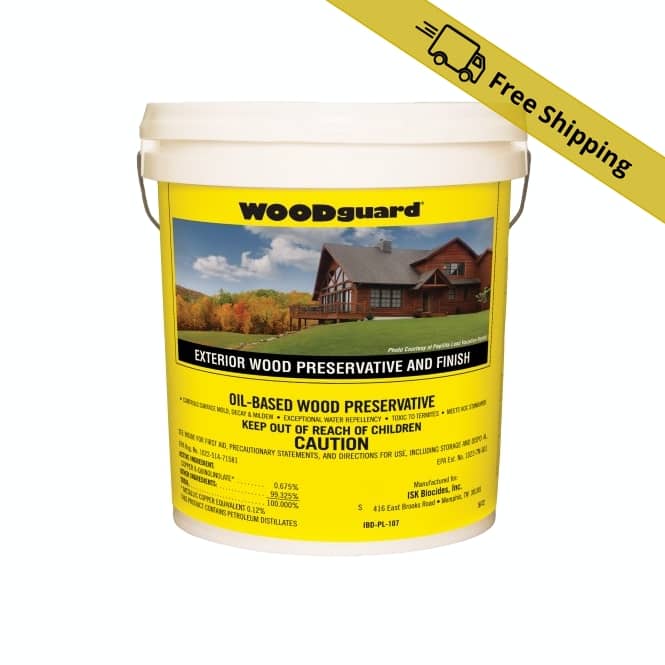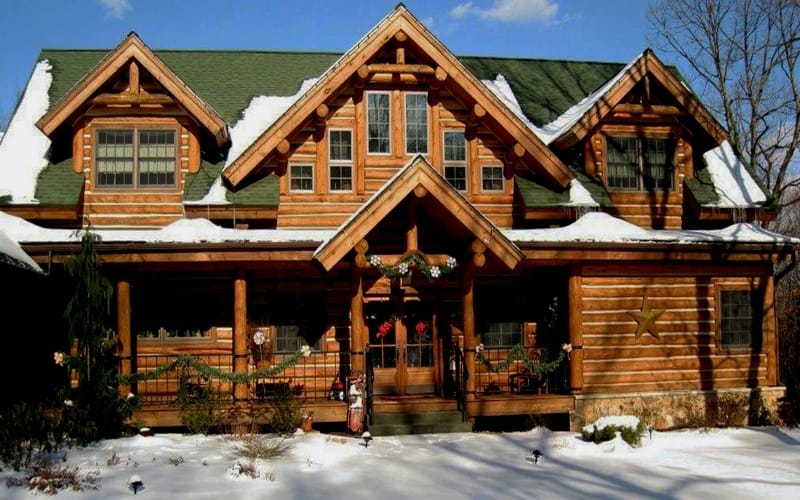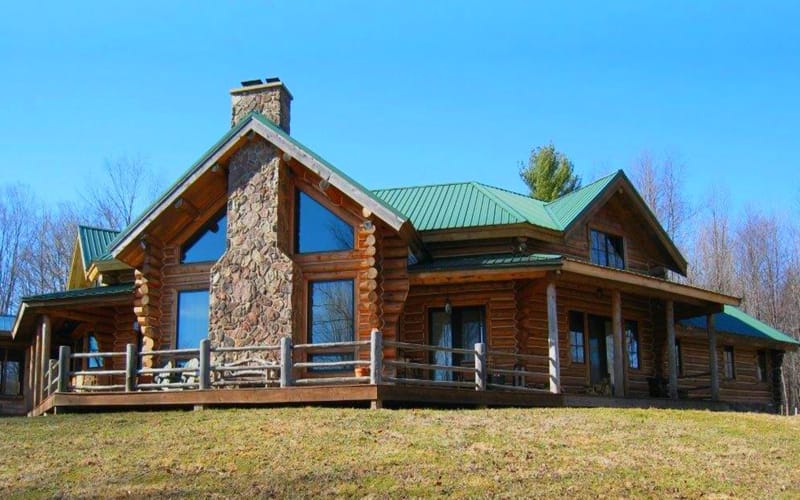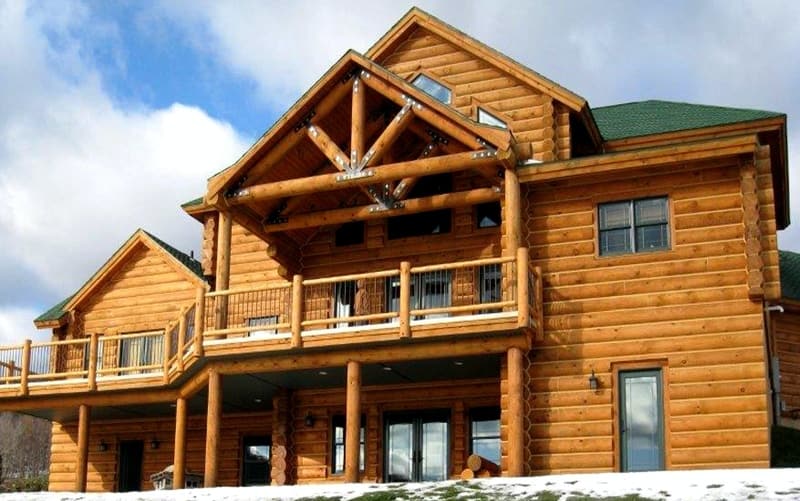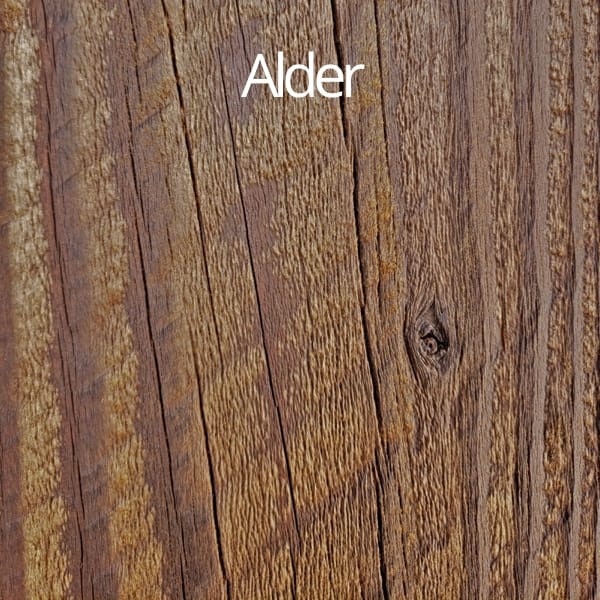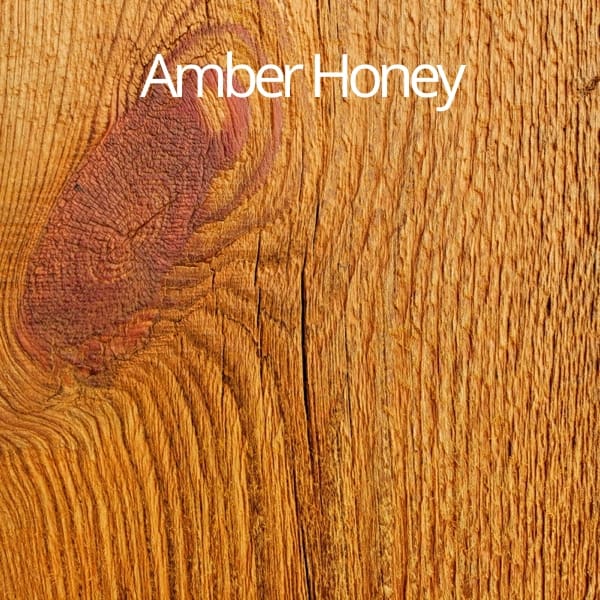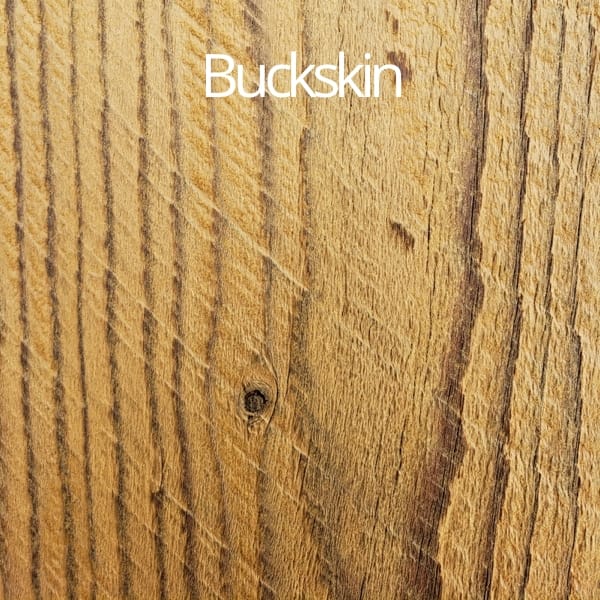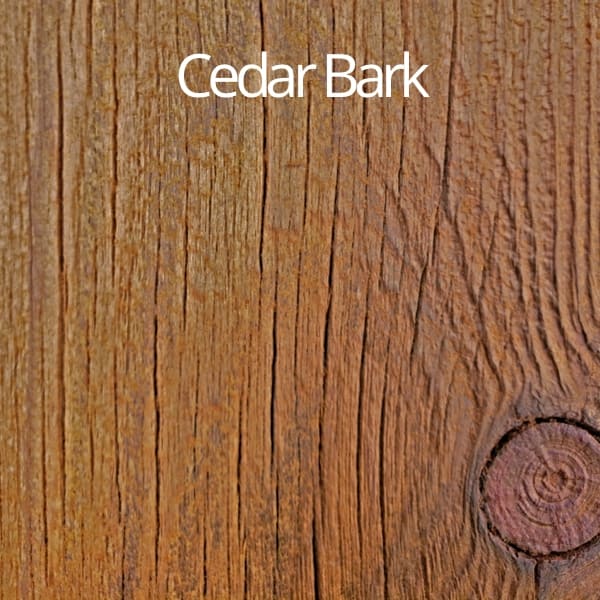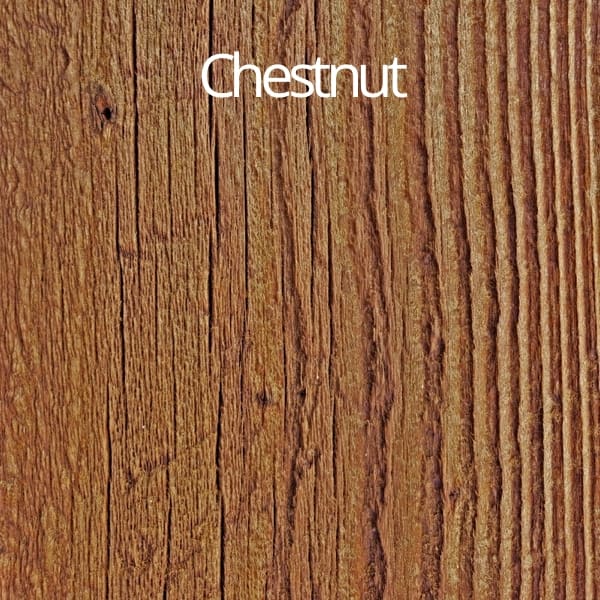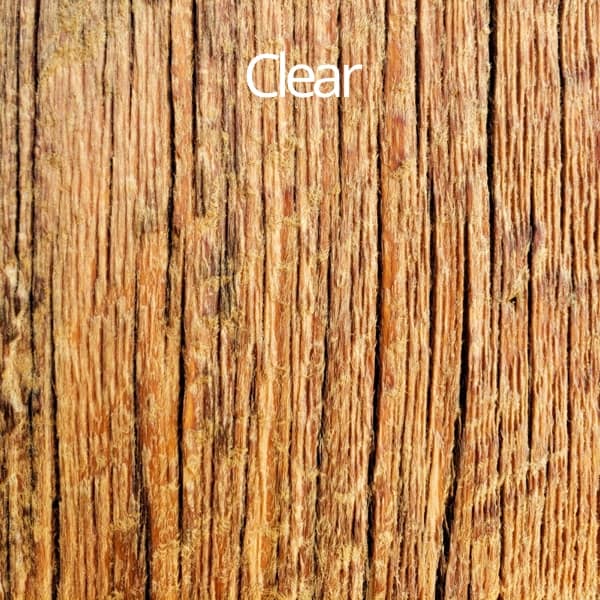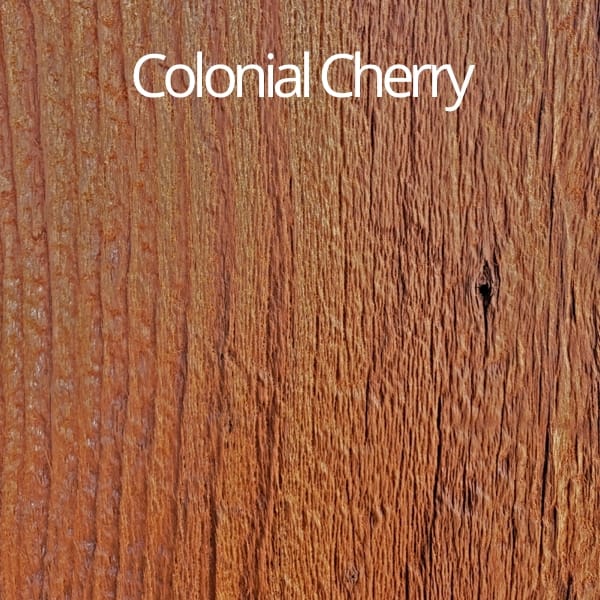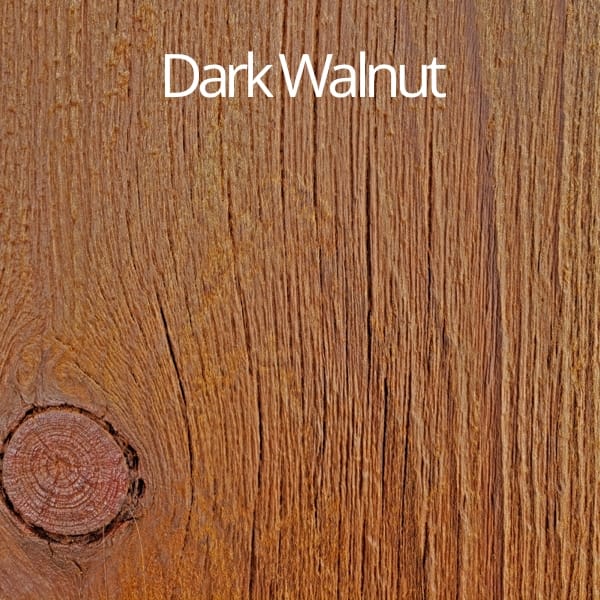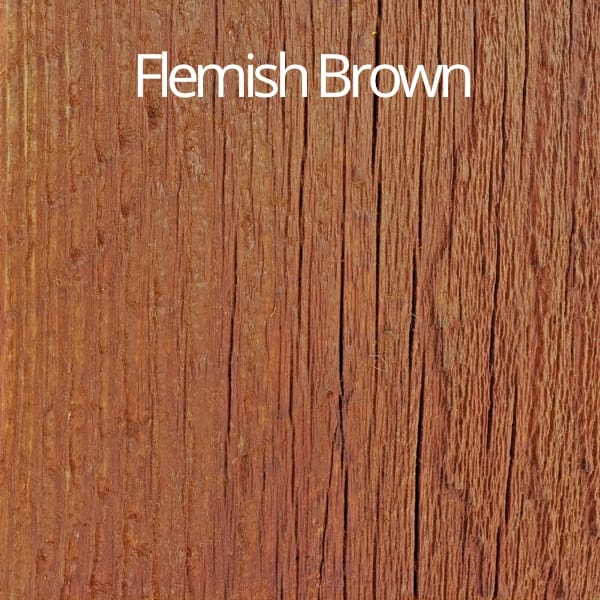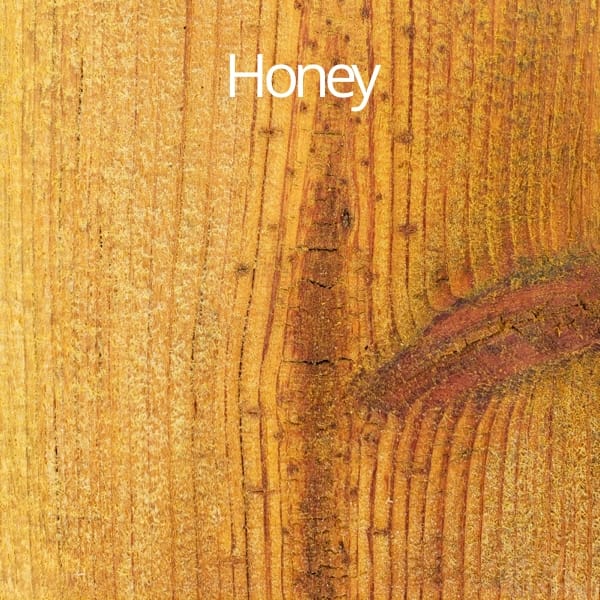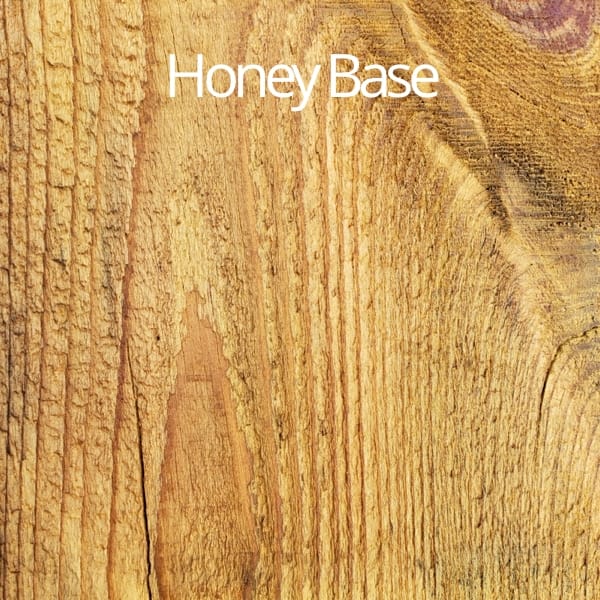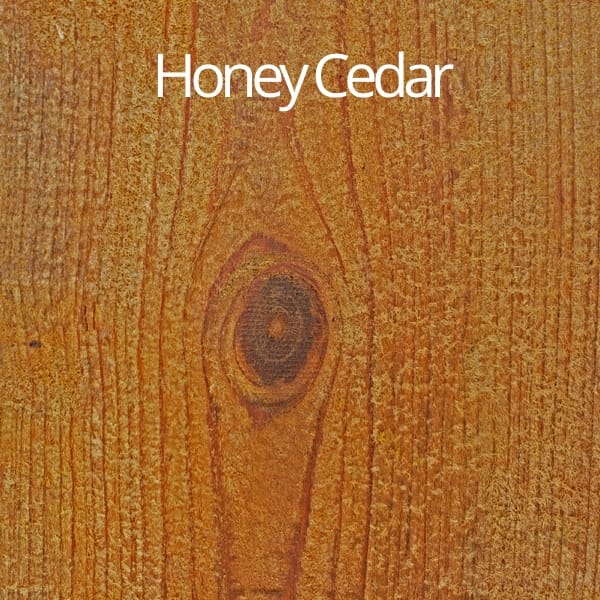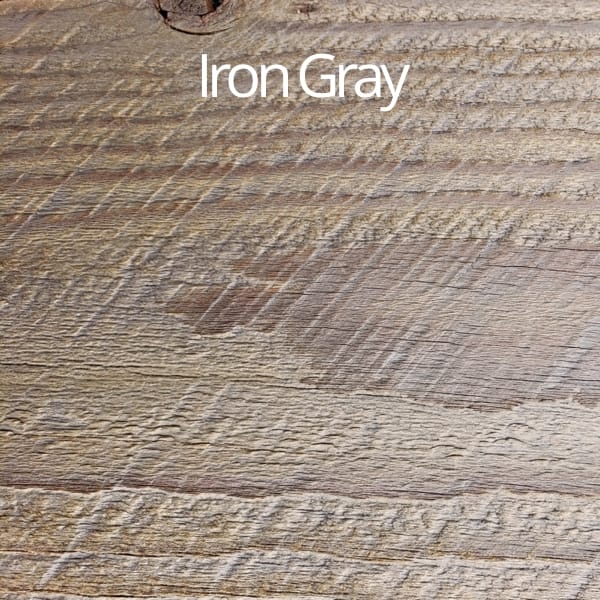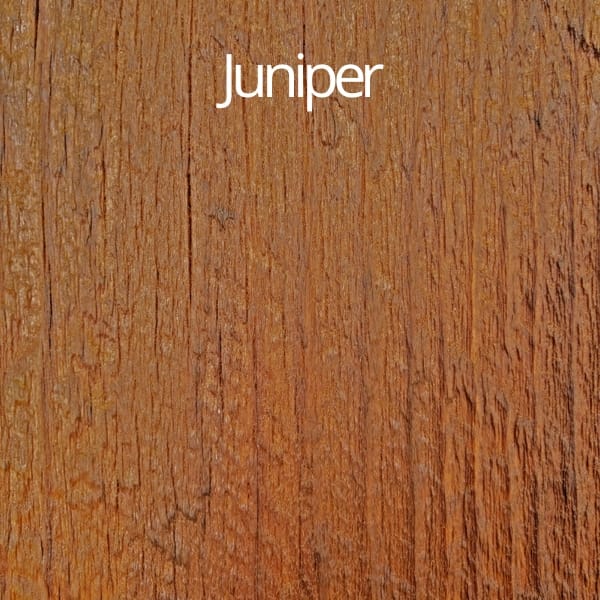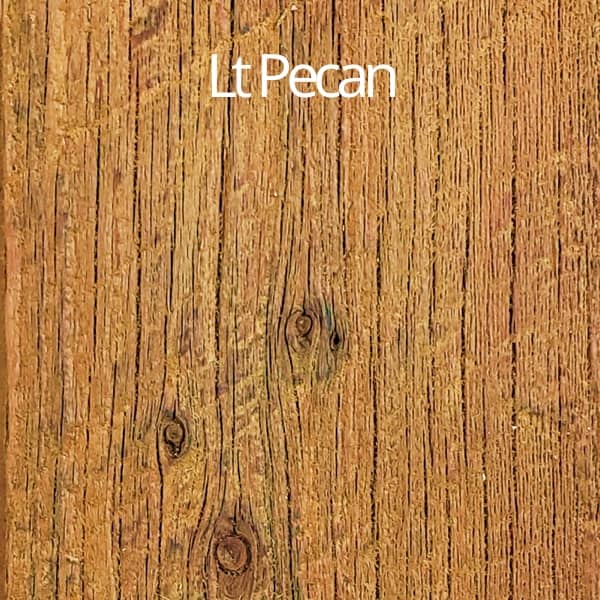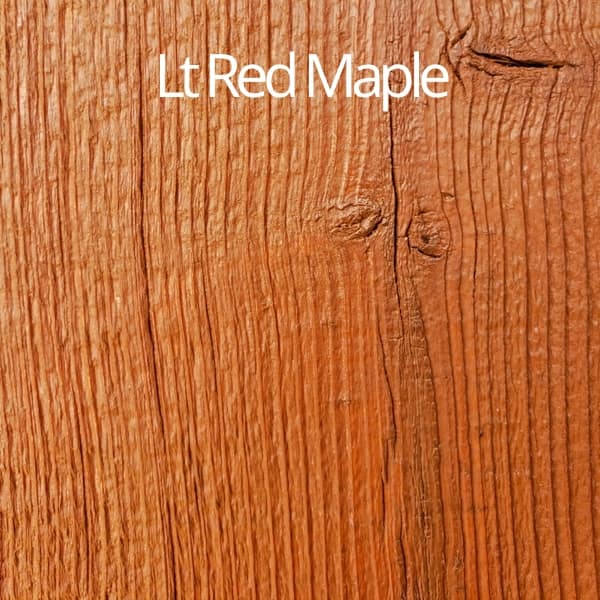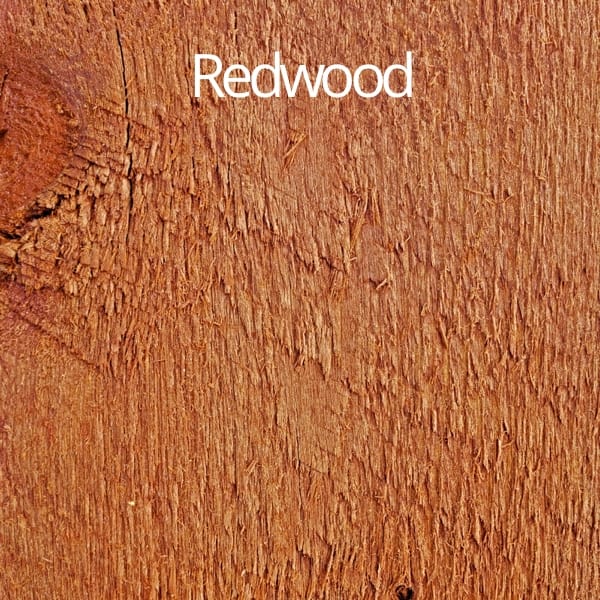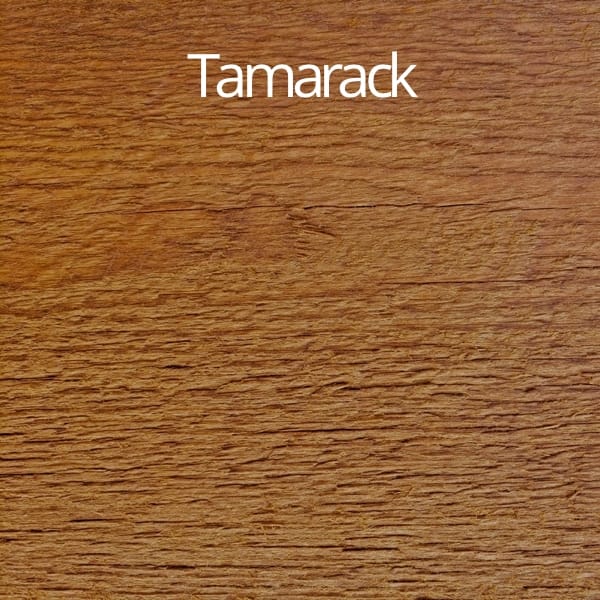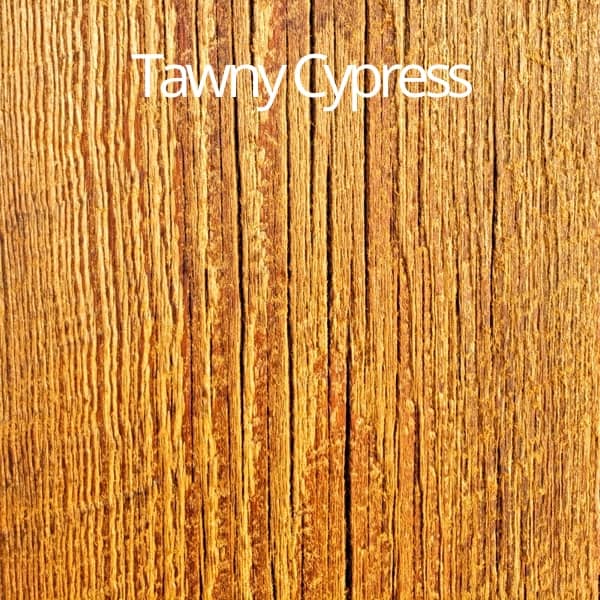 WOODguard Exterior Stain
$75.99 – $304.99
Why Choose WOODguard Stain:
Premium stain for log homes, shingle & shake roofs, siding, and fences
Non film-forming oil that won't crack or peel; no need to blast or strip in between coats
22 semi-transparent colors available
One coat application
Excellent water repellency & UV protection
EPA-registered preservative; protects against rot and mildew
Toxic to termites and powder post beetles
Over 40 years proven performance
FREE SHIPPING ON ALL ORDERS!
Product Description

*Disclaimer: The final color will look dramatically different depending on the wood's age & species, so we recommend trying WOODguard stain samples before ordering.

Coverage:

1 gallon covers 150-300 ft² on new wood and 75-100 ft² on weathered wood.

How WOODguard works:

Copper 8-quinolinolate

Copper 8-quinolinolate is WOODguard's active ingredient (0.675%). It is effective against mold, decay, termites and anobiid powder post beetles. Since it doesn't break down when exposed to sunlight, Copper 8 provides longterm protection for your wood. Due to this active ingredient, the Environmental Protection Agency (EPA) registered WOODguard as both a wood preservative and a pesticidal product.

Titanium dioxide (TiO2), Zinc Oxide and "trans iron oxides"

These UV blockers protect wood against the damaging effects of sunlight and improve water repellency. Tinted WOODguard provides even greater UV protection than clear WOODguard due to the pigments in it. (The darker the pigmentation, the greater the UV protection).

Oil formula

WOODguard's oil formula naturally repels water, preventing long term damage like mildew and rot. It penetrates deeply into the wood, conditioning it to prevent cupping and warping. Even though it keeps water out, the oil allows the wood to breathe freely so that moisture can escape.

Most importantly, the oil formula never dries or forms a film on the surface of the wood. This means that when wood expands and contracts, WOODguard can never crack or peel like film-forming stains eventually do.

 A "Green" Preservative:

WOODguard is one of the few green wood preservative products on the market. With only 94-108 g/L of Volatile Organic Compounds, it meets the VOC standard levels set by the Ozone Transport Commission (OTC) and the even more stringent limits set by the state of California. It meets the VOC requirements and is available in all 50 states.

How to Apply WOODguard:

Watch this video for the manufacturer's tips on how to best prepare your wood and apply your WOODguard stain. Or keep reading below!

1. Preparing your Wood:

Why it's important

Whether your wood is new or weathered, you should wash it thoroughly before applying WOODguard to remove any mill glaze, dirt or mildew. Cleaning the wood in-between applications also keeps it from darkening as quickly over time.

If your wood was previously treated with a different product, make sure to order a sample pack of WOODguard or you can even try some motor oil on your wood to test whether WOODguard will be able to soak into it.

How to clean your wood

Mix 1 gallon water with 1 quart liquid bleach and 8 oz Trisodium Phosphate. (TSP is a cleaner and degreaser that you can find at a local hardware or paint store.)

Pour this mixture into a pump-up garden sprayer.
In small, manageable sections, wet the wood with water.
Spray generously with the TSP solution, working from the bottom up. If needed, scrub the area with a stiff bristled nylon brush, keeping the surface wet. Important: Don't allow the solution to dry on the wood!
Rinse the solution off of the wood from the top down, using a power washer set to below 500 psi. You should hold the power washer nozzle about a foot away from the wood.
Make sure you've completely rinsed away all the bleach. You can check the rinse water with PH paper to ensure that the PH from the runoff water is the same as from the fresh water.

After you're done

Allow the wood to dry completely before applying WOODguard (less than 18% moisture). The drying time will vary depending on the weather, but even in warm sunny conditions allow at least two days for the wood to dry. If the brush left any fuzz on the wood, give it a quick sanding with coarse-grit sandpaper.

2. Mixing your Stain:

Before you apply WOODguard Exterior, mix it thoroughly so that the color goes on evenly and no ingredients are left at the bottom of the container. If you need to use buckets from different batches, you can mix them together to make sure the color is consistent.

IMPORTANT: Remember to keep the stain mixed, as the colorant will settle out quickly. You should be mixing the container whenever you take out more stain.

For single gallons

These can be easily mixed with a paint stirrer. If you ordered any additives such as Bee Gone, NBS 30 or MX-3, don't forget to measure out the appropriate quantities and add them to your stain before stirring.

For 5-gallon buckets

Our custom colors are shipped as a quart of colorant that comes with a 5-gallon bucket of clear WOODguard. You should pour the entire quart into the bucket before mixing it up. If you ordered any additives such as Bee Gone, NBS 30 or MX-3, now is also the time to add the entire bottle(s) to your stain.

Unfortunately the bucket lid doesn't come off easily. So we recommend leaving the lid on and using a drill mixer like the Hyde Stir Whip to mix through the bunghole. The mixer attaches to an electric drill and should reach all the way to the bottom of your bucket.

If you don't have a mixer, another option is to transfer the stain into another 5-gallon bucket that comes with a lid. You can use a small amount of Mineral Spirits or Paint Thinner to retrieve any ingredients left in the bottom of the original bucket and add it back into the new bucket. 

And again, don't forget to keep mixing up your stain frequently as you apply it.

3. Applying your stain:

Wait for the right conditions

You've cleaned your wood, allowed it to dry, and mixed up your stain. But before you start, check your weather forecast. For best results, apply WOODguard when no rain is expected for at least 24 hours, the overnight low temperature is above 50°F/10°C and the daytime high temperature is below 95°F/35°C.

What to use

You can use a regular paint brush or roller, but the fastest way to apply WOODguard is with a backpack pump-up sprayer. Do not use an airless paint sprayer. This is because airless sprayers use high pressures that will atomize the WOODguard and make it harder to contain. Atomized WOODguard is dangerous to plants and should not be breathed.

Apply heavily

-Spray on a single coat to the point of refusal. Don't be afraid to apply the WOODguard very heavily; it has no drying agents so it will not leave lap marks or runs after it has been fully absorbed. The more stain the wood absorbs, the longer the treatment will last and the better it will protect your wood.

-After spraying, back-brush with a good quality brush in the direction of the grain.

That's it!

WOODguard only needs one coat. Although WOODguard can be rained on after 24 hours, it will take 3 days to 2 weeks to cure completely and will usually lighten considerably during the curing period.

You should re-stain your wood about 2 to 4 years after the initial treatment. After that, reapply only as needed. Walls that are more heavily exposed to sun may need a new coat before the rest of the house does.

If you have any questions or concerns, please leave us a comment below or give us a call at 1-800-524-1093 to speak with a WOODguard stain expert.

Technical Information

Do you need more information about WOODguard? Consult these pdf's for detailed product and safety information from the manufacturer.